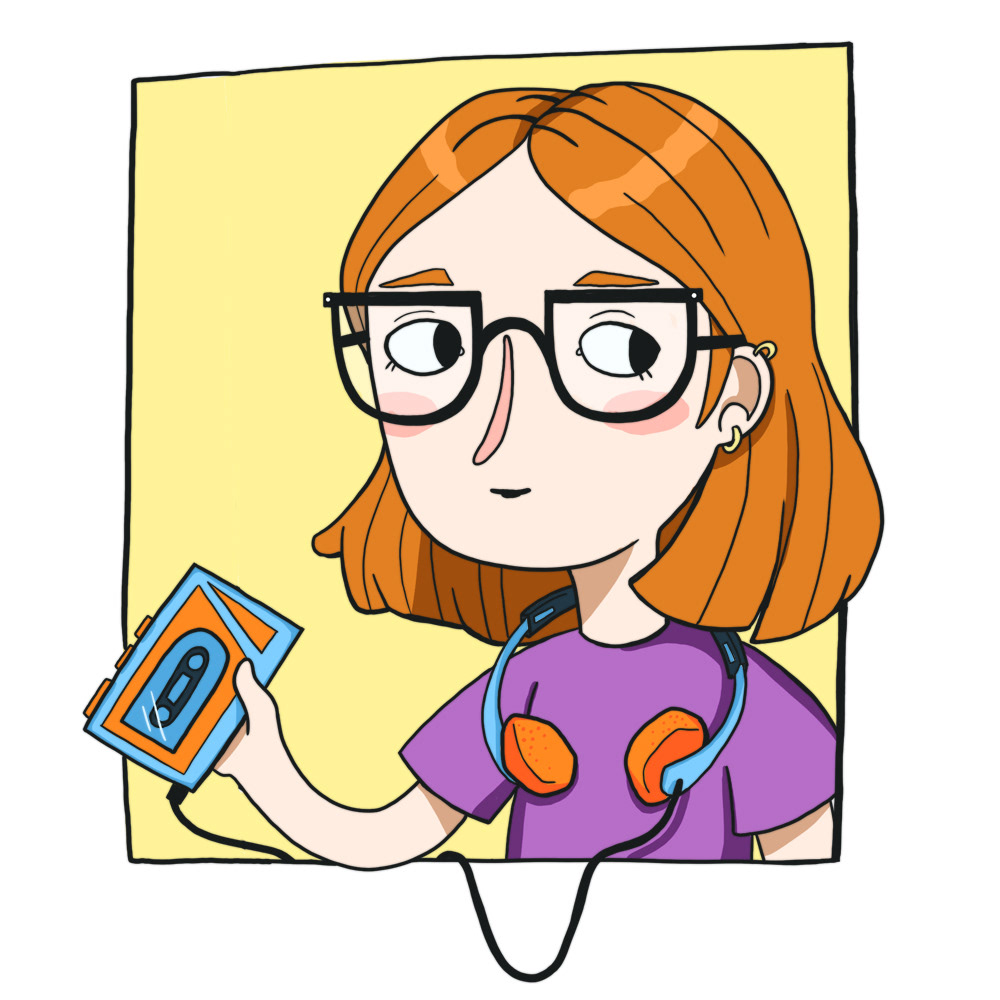 Full time illustrator currently located in beautifully scenic County Durham, England, with my partner and a grumpy chinchilla named

Dill.
I like to explore a variety of subjects and styles in my work which is hugely inspired by my love of 1980's & 90's pop culture, music, nature and the strange, unusual parts of all those things.
Graduating in 2005 with a BA(Hons) in Animation & Design lead to working as a freelance illustrator for over 17 years. In that time I have taken on many projects, which have included logo designs, book covers, merchandise & flyers, t-shirt designs, UI for MMORPG games, magazine feature artwork & countless private commissions. 
Away from the glow of my drawing tablet I enjoy visiting local nature reserves & woodland trails, watching mystery based TV shows, rummaging in record stores and playing old video games
I am currently looking for new and exciting projects to work on, so if you have a project in mind that you think my work would be well suited for, please don't hesitate to
get in touch

.
Do you take commissions?
Yes, I take a small number of commissions every month. Fill in the form on my
contact page
 for more information.
Can I use your art for a tattoo?
That's absolutely fine as long as your tattoo artist is comfortable replicating another artists work and it was not made for someone else, so its best to contact me first and ask. Always be sure to credit me if you share the finished tattoo online.
I don't ask for a fee if you get a design tattooed but if you do wish to support me you could take a look at my 
online store, print store

and

digital store 
or simple pass my links on to friends who might like what I make.
What supplies do you use to make your work?
For digital art my current working set up is: A Wacom Cintiq 22HD, running Photoshop CC15 on Windows 10, with Kyle Webster brushes.
I also use an iPad Pro 10.5 running Procreate.
All of my store and convention stock is printed on a Canon Pixma Pro 100s.
For my traditional art I mostly use Pentel Pocket & colour pens, Pigma Microns, Promarkers & Diamine Inks all on Daler Rowney mixed media acid free paper.