Full time illustrator currently located in beautifully scenic County Durham, England.
Specialising in Digital Illustration, I take a varied approach to my work with fun colourful pieces inspired by cult film, tv & music. Contrasting with darker pieces influenced by nature, oddities & witchcraft.
Away from the glow of a PC screen I enjoy visiting local nature reserves & woodland trails, watching crime documentries, rummaging in record stores and playing old video games.
I am currently looking for new and exciting projects to work on, so if you have a project in mind that you think my work would be well suited for, please don't hesitate to get in touch.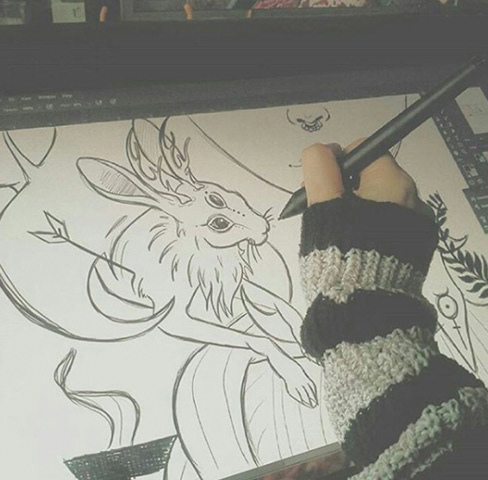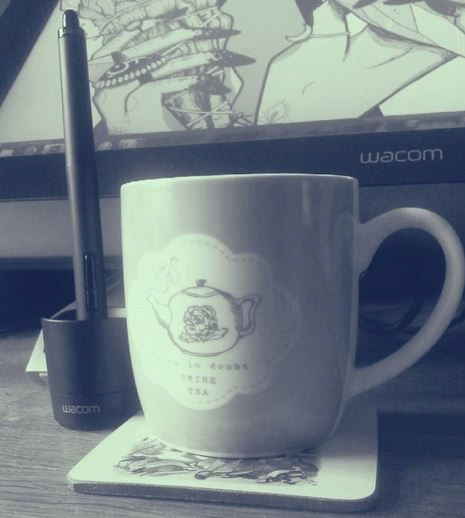 Do you take commissions?


Yes, I take a small number of commissions every month. Look on my commission form page for some information and examples.



Can I use your art for a tattoo?


Thats absolutely fine as long as your tattooer is comfortable replicating another artists work and it was not a commission, so its best to contact me first and ask. And always be sure to credit me if you share online.
I dont ask for a fee if you get a design tattooed but it would be super appreciated if you buy a print of the art from my online store.



What supplies do you use to make your work?


For digital art my current working set up is: A Wacom 22HD, running Photoshop CC15 on Windows 10, with Kyle Webster brushes.
For my traditional art I mostly use Pentel Pocket & colour pens, Pigma Microns, Promarkers & Diamine Inks.